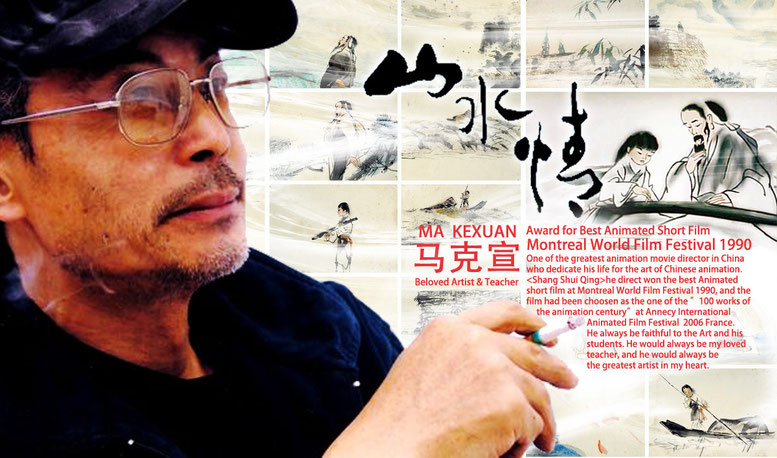 Ma KeXuan, my teacher, a great animation artist. I can not believe he have pass today, I am so so sad, I can not help to thinking the day in the campus, his art, his intelligence, his humor just like few days ago.
He had been one of the greatest animation movie director in China who dedicate his life for the art of Chinese animation. <Shang Shui Qing>he direct won the best Animated short film at Montreal World Film Festival 1990, and the film had been chosen as the one of the "100 works of the animation century"at Annecy Internationa Animated Film Festival 2006 France.
He always be faithful to the Art and his students. He would always be my loved teacher, and he would always be the greatest artist in my heart.